Tyburn Market
Your local marketplace, packed with your local favourites.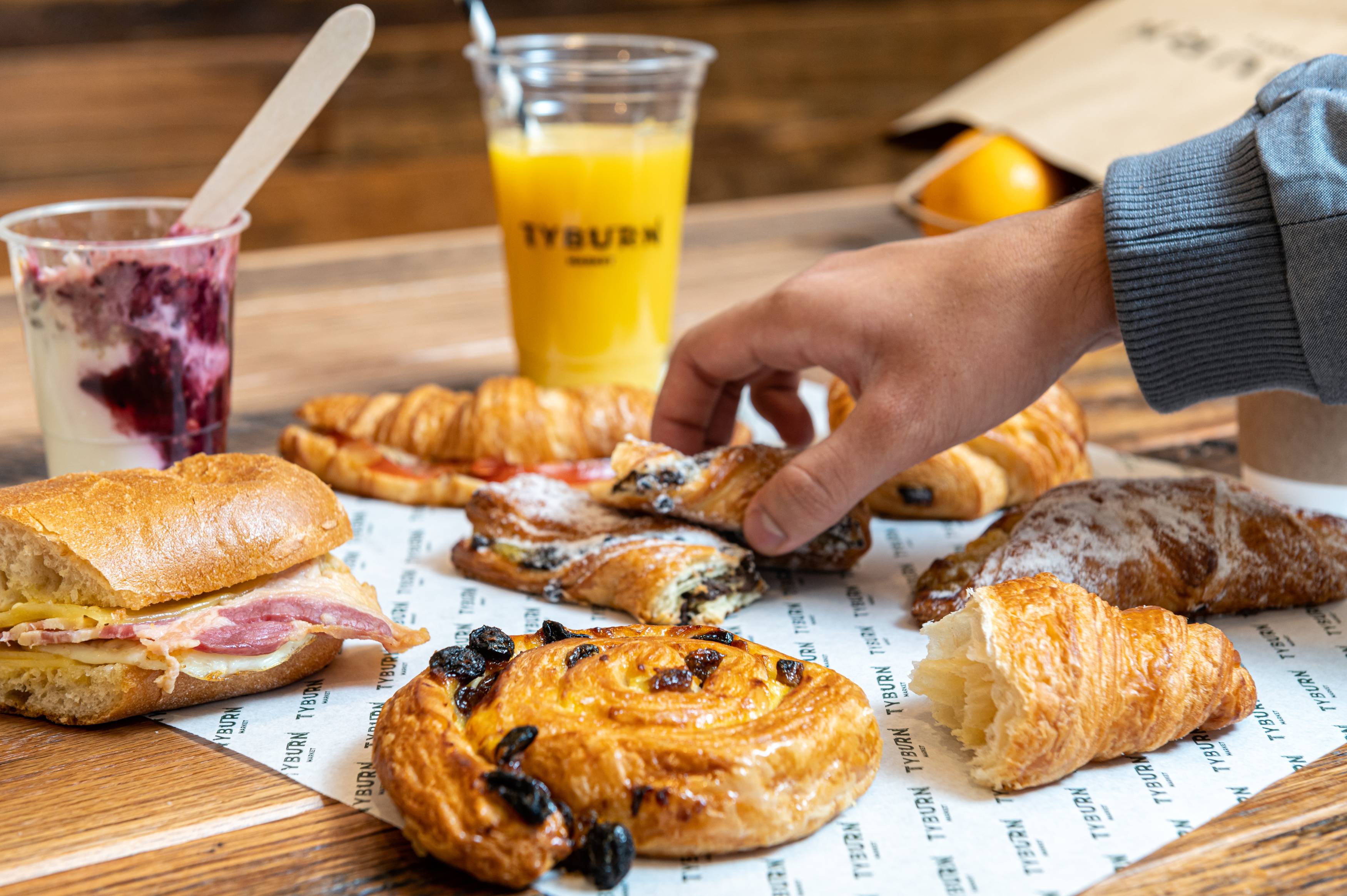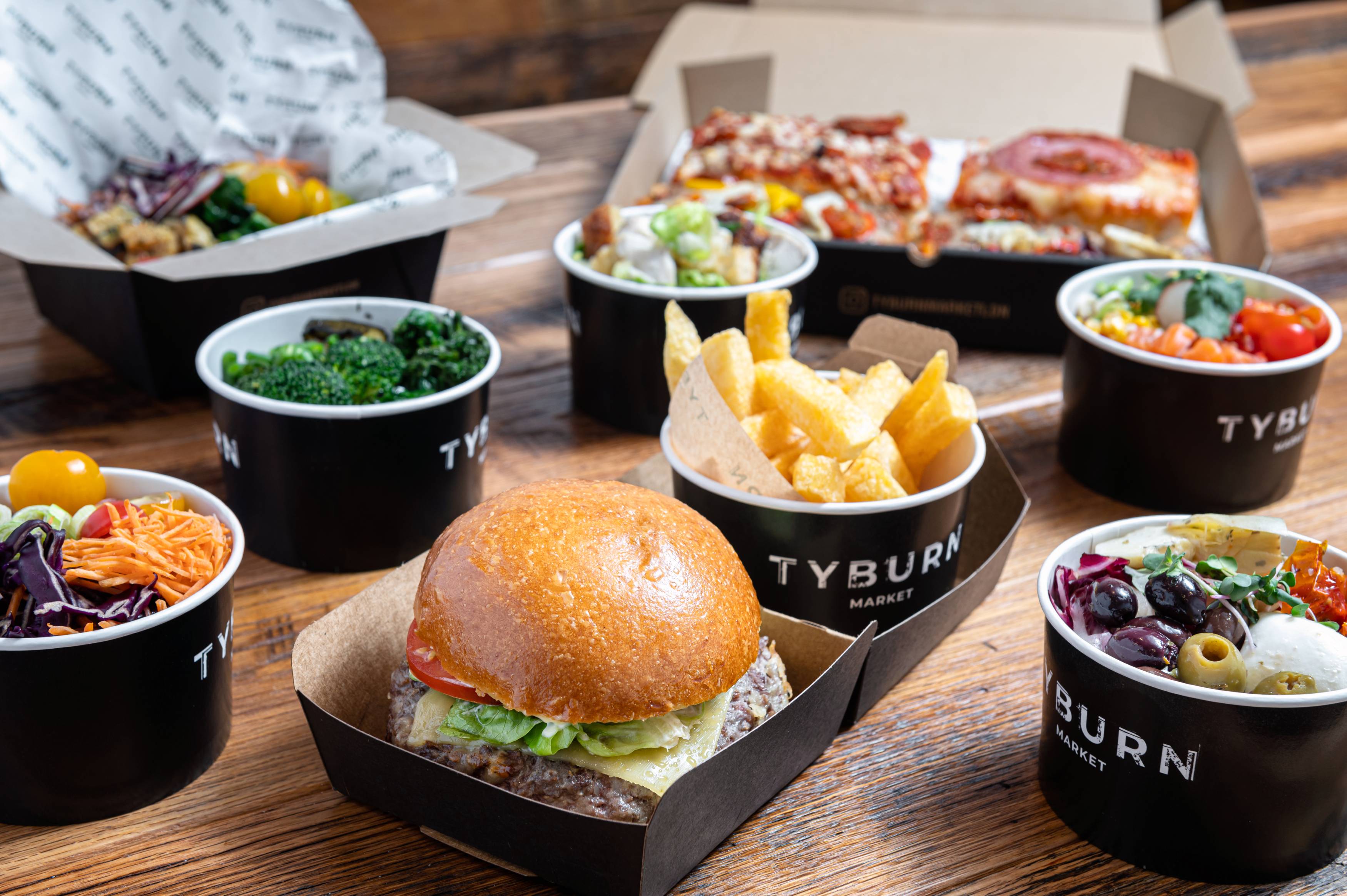 So you're on the go but fancy something tasty, well you've come to the right place. At Tyburn Market, you'll find everything from health-focused delicious options to your all-time yummy guilty favourites. You're always welcome to grab a table and enjoy every bite, but if you want to grab your sweet treat and rush off, we won't take it personally!
A celebration of fresh ingredients, Tyburn Market is home to our ever-evolving selection of ready-to-eat dishes. Breakfast features the classics, granola pots, smoothies along with some temptations like our very own Tyburn bap and waffle with chocolate sauce and maple syrup. Lunch has everything from fresh paninis, crunch salads, poke bowls, rice paper wraps, but if you just really fancy a cake, we have a bit of a selection of those too! Dinner includes Curry's, Salads, Bento trays, and you'll notice our beer and wine in handy on-the-go sizes, to take back to your room... we've got you covered!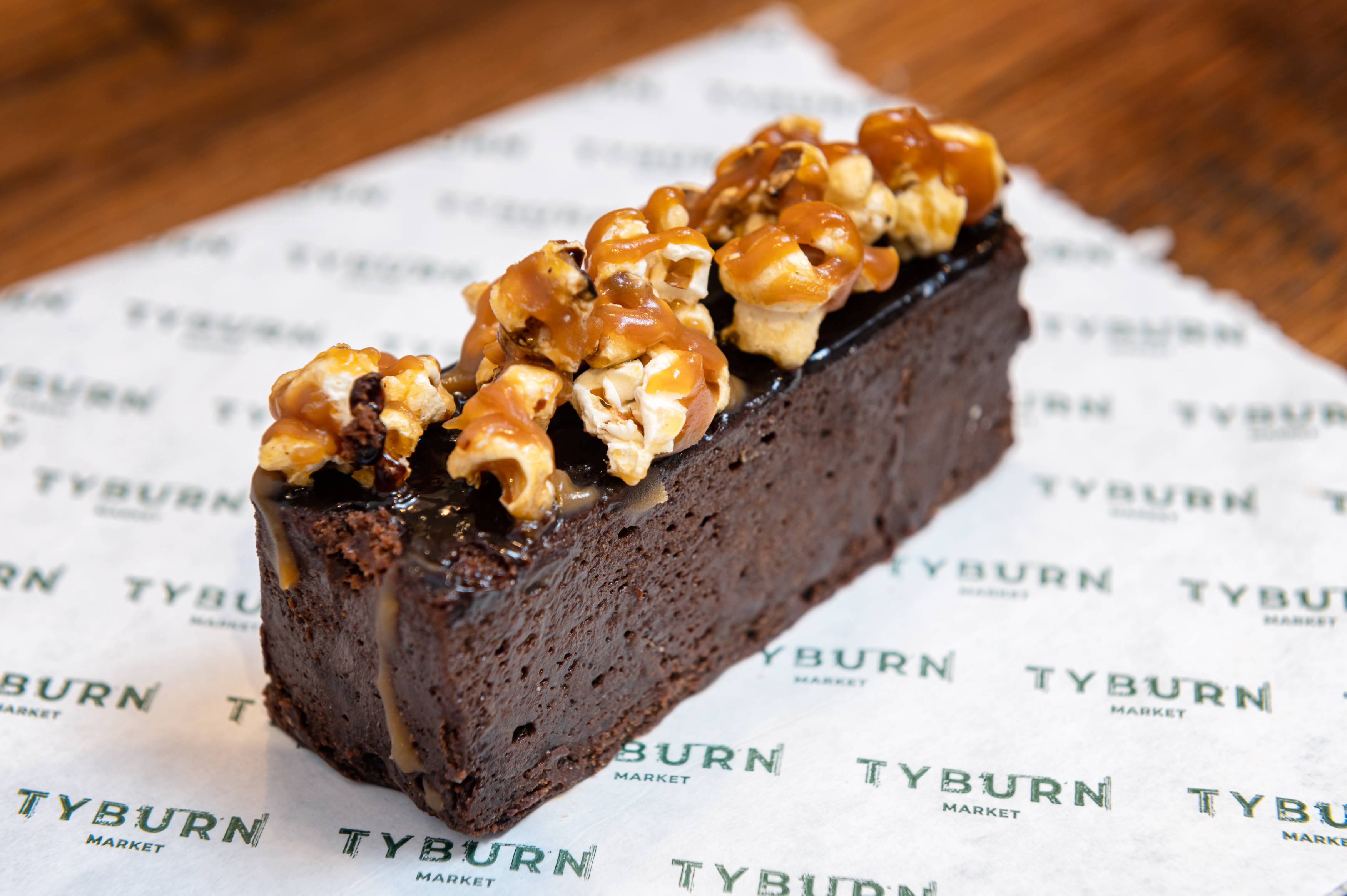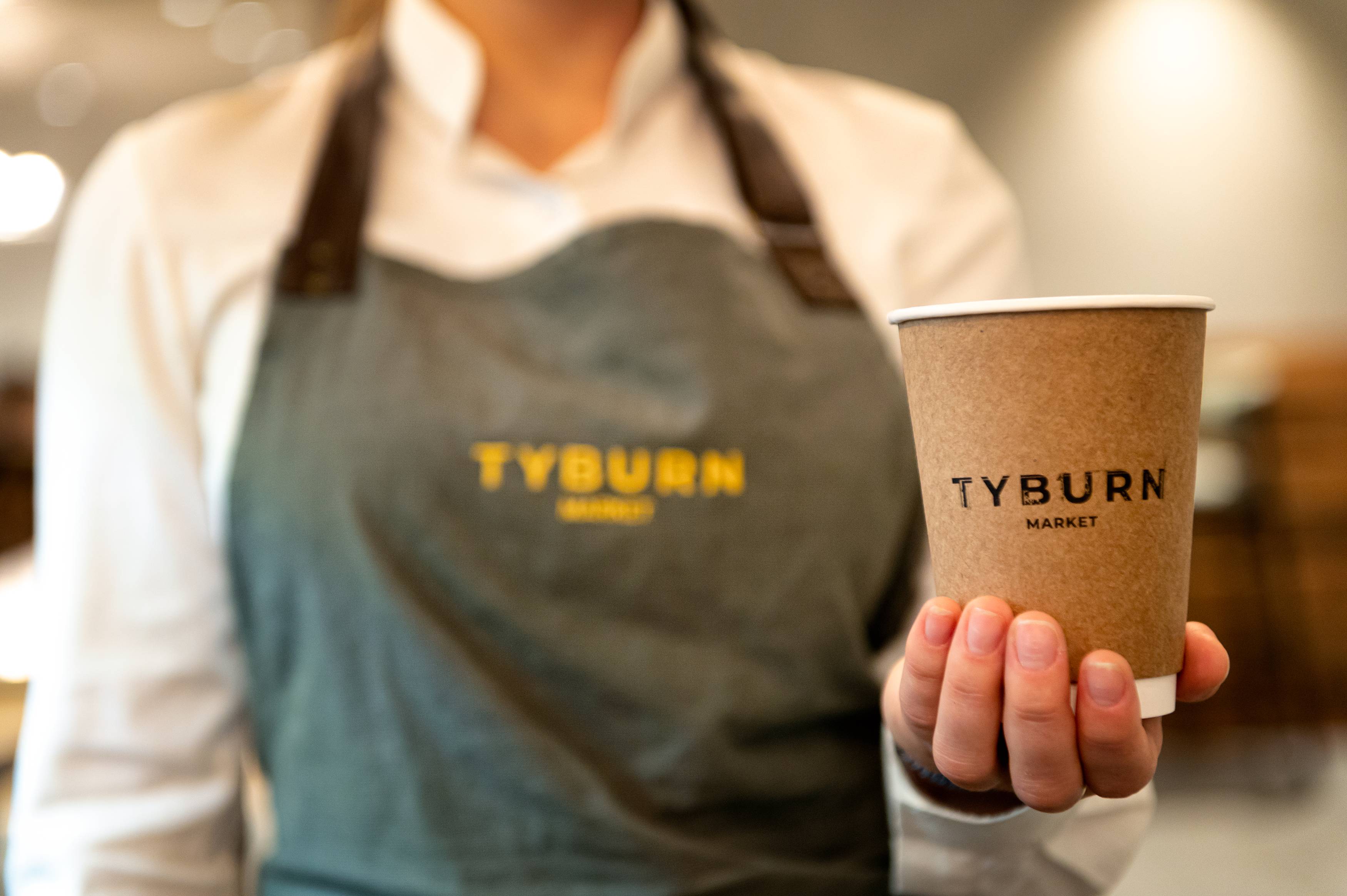 If you love sustainability as much as we do, Tyburn Market's story will be music to your ears. From sourcing our ingredients to our uniforms, made from recycled plastic bottles and our fully recyclable takeaway packaging, we can tell you all about us if you fancy a chat while we create your latte.
Ok, so we know you're wondering where the name came from, we'll let you in on a little bit of history. Tyburn Market takes its name from the Tyburn Stone, which is located near the entrance of the hotel and was a way marker to show historic travellers that they had arrived in London… make sure you take a selfie, that stone has seen a thing or two!